Hit & Go' is an StreetFighter move which the Streetfighter can Knock Out his opponent. This move was created by The Baby. This is an attack move to K.O the opponent, while the opponent has low health to fight. This move is also effective to Martial Arts Fighters or just Light-Weight fighters. How you due? first hit your opponent to the bully and then hit him very hard in the chest and it will send the opponent far away. This move is really weak for some fighters but is powerful. In Def jam Fight For NY this move is really weak. You earn 1500 points wild you due, but is really effective to Martial Arts fighters.
Colonel: Raiden, turn the game console off right now. Raiden: What did you say? Colonel: The mission is a failure. Cut the power right now. Raiden: What's wrong with you? Colonel: Don't worry, it's a game. It's a game just like usual. Rosemary: You'll ruin your eyes playing so close to the TV. Raiden: What are you talking about? Colonel: Raiden. Something happened to me last night when I was driving home. I had a couple of miles to go. I looked up and saw a glowing orange object in the sky. It was moving irregularly. Suddenly, there was intense light all around. And when I came to, I was home. What do you think happened to me? Raiden: Huh? Colonel: Fine, forget it.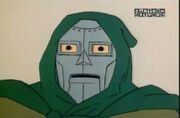 Ad blocker interference detected!
Wikia is a free-to-use site that makes money from advertising. We have a modified experience for viewers using ad blockers

Wikia is not accessible if you've made further modifications. Remove the custom ad blocker rule(s) and the page will load as expected.